Love is what lasts 24 hours a day, 365 days a year. Real love is who we are; it's not between people. It's not affection, it's not caring, not attachment. It's actually who we are. It's our true nature.

Krishna Das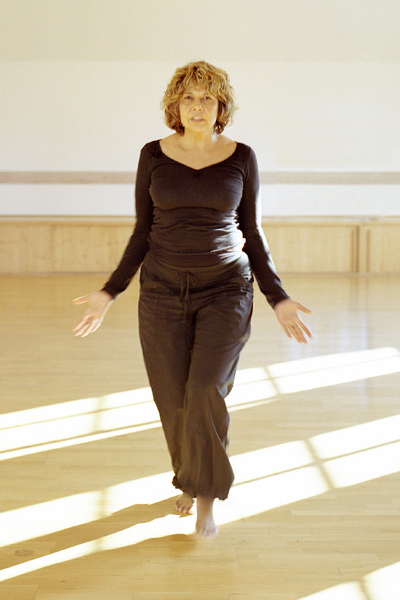 Willkommen zum Tanz mit dem Leben, der uns wieder verbindet mit der Schönheit unseres Seins! Zum gemeinsamen Tanz mit herzverwandten Seelen – inspiriert, voll Leichtigkeit, bewegt und strotzend lebendig. Unterwegs zurück zu Gesundheit, Vitalität, Leidenschaft und Enthusiasmus.
Wir sind hier, um zu tanzen! Tanz ist für mich ein Weg, mein Bewusstsein zu weiten. Wenn ich tanze, wird mein Sein weit, dehnt sich aus in Alles, was existiert. Jedes Atom meines Seins vibriert, wenn meine Füße sich mit dem Herz der Erde verbinden und mein Kopf den Himmel berührt.
Ich liebe meine "Mission". Den fließend sich öffnenden Tanz unserer Herzen in ihre volle Kraft, machtvoll, brennend mit Liebe fürs Leben, voll Kreativität und Ausdruck.
Ich freue mich, Dir auf dieser Reise zu begegnen und gemeinsame Tanzräume zu teilen!
Dipl.-Psych. MCArrieta from Buenos Aires, Argentina, pioneer and founder of the Biodanza movement in Germany since 1984.